Hauling Freight Since 1949
Doyle Sims & Sons Trucking, Inc.
Family owned and operated since 1949. Our mission is to always exceed your expectations and to be a trusted and dependable partner, delivering the most competitive rate possible. From our humble beginnings to our current fleet, we continue to strive to provide safe reliable transportation of bulk products.
The following message is from our CEO Johnny Wagster:
I watched our hard working and dedicated President Trump and his team deliver this amazing recognition to America's truck drivers today. We have always known that this country doesn't succeed without you, the drivers. If you stop then the world stops. Y'all are supplying the front lines in this war. We appreciate you and now the entire country does.

I have placed a link on the website to the President's presentation. Take time to watch it. It will warm your heart.

Stay safe and well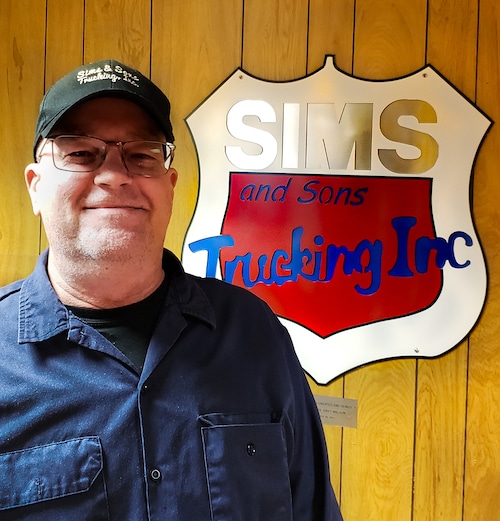 Congratulations to David Phillips, our driver of the month for February!
David has worked for the Company since 2014 and currently works in our Liquid Tanker Department.
He says "Doyle Sims & Sons has made Trucking Great Again!" He attributes his appreciation to a great dispatch, friendly HR staff, and reliable work and paychecks.
Thank you, David, for all that you do!