Hauling Freight Since 1949
Do you have the drive to drive?
Doyle Sims & Sons Trucking, Inc.
Family owned and operated since 1949. Our mission is to always exceed your expectations and to be a trusted and dependable partner, delivering the most competitive rate possible. From our humble beginnings to our current fleet, we continue to strive to provide safe reliable transportation of bulk products.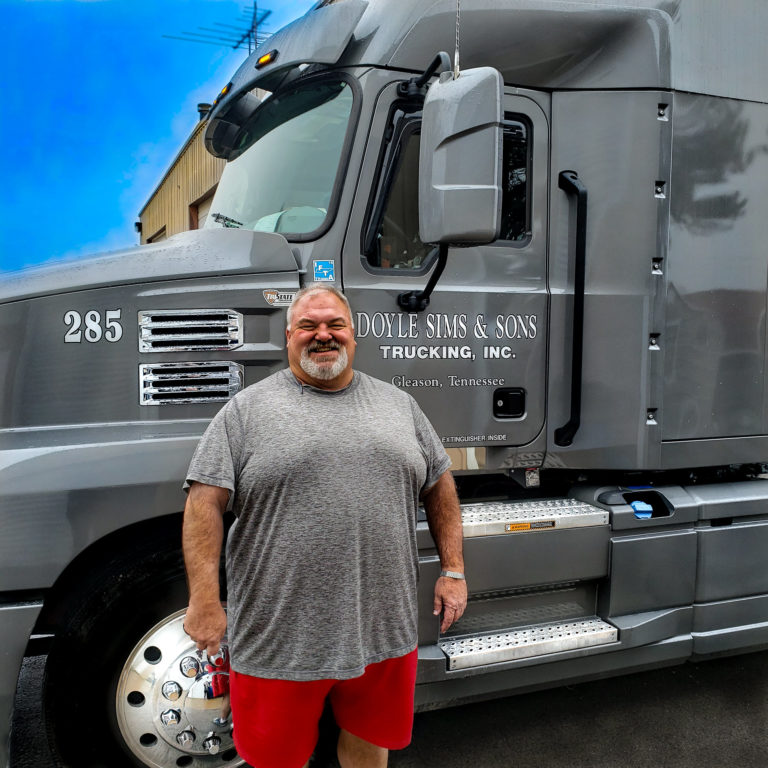 Congratulations to Scott Walker, our January Driver Spotlight! Scott has been driving with Doyle Sims & Sons since June of 2017.
He says the best part of his work is the people he works with, and that he wishes he had been here 20 years ago.
Thank you, Scott, for all you do and for always bringing a smile to the office!