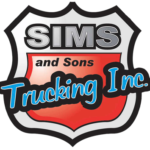 Website Doyle Sims & Sons Trucking
Do you have the drive to drive?
Doyle Sims & Sons Trucking is looking for quality drivers to join our team!
– Driver pay ranges from $50,000-$90,000 annually depending on department and routes.
– Positions available in the following departments: Pneumatic & Liquid
– Liquid Positions require a tanker endorsement. Other departments require no special endorsements and all departments are non hazmat!
– Pay based on a percentage of what you haul with frequent pay percentage increases.
– $5,000 Sign on Bonus!
– Benefits available within 30-60 days of employment.
– Progressing 1 to 5 weeks of PAID Vacation time with continued employment.
– Major Medical, dental, and vision insurance available for employees as well as their spouse and children.
– Aflac Policies and Short Term Disability policy available.
– Bi-Annual performance bonuses.
– Company paid 25K life insurance policy.
– Ameriprise Financial IRA with Company matching program.
– Frequent home time available as well as lucrative long runs with extended time off as an incentive. We value families and have caring dispatchers who actively work with each driver as needed.
Requirements:
– We prefer at least 2 years of experience, but can train qualified drivers with at least 6 months of experience.
– Positions are easily trained by our safety team and veteran drivers.
– Drivers must be at least 21 years of age.
– Posses a Class A CDL.
– Meet basic MVR based good driving standards.
– Be attentive and seek to excel in our industry.
– Have good customer service skills and good temperament.
– Undergo and pass a background check and drug test.Visit www.simstrucking.com to fill out an application! Call 731-648-1696 EXT 118 for more information.