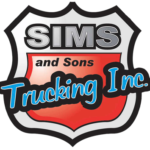 Website Doyle Sims & Sons Trucking, Inc.
Doyle Sims & Sons is seeking an Entry Level Diesel Mechanic to join our team at our home terminal's Mechanic Shop in Gleason, Tennessee.
This person will provide service and maintenance on company owned tractors and trailers, perform general and detailed repair of all trucks, engines and components, diagnosing mechanical problems in trucks and trailers.
Tasks include but are not limited to:
– Tire maintenance
– Oil Changes
– Alignments
– Brake Changes
– Suspension work
– Welding and repairs
Pay is based on experience. Great benefits package available.
Requirements:
– Must be 21 years of age or older
– Possess a Valid Drivers License
– Must be willing to acquire a CDL (training and expenses covered by Company)
– Pass and maintain a clean drug screen, physical, and background check.
If you are qualified and interested please contact Sheena at 731-681-5106 for additional information.